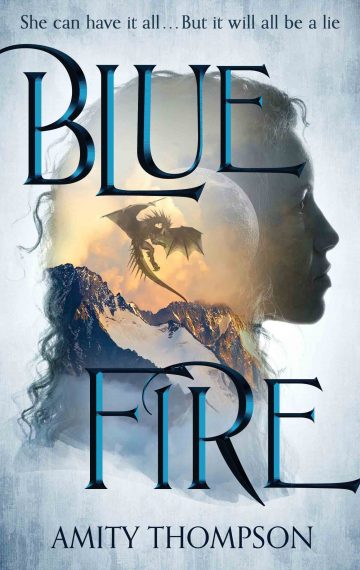 Audio!
Publisher:

Secondary Worlds Press

Available in:

ebook, KU (Amazon Only), Audio & Print (everywhere)

ISBN:

978-1-951108-04-5

Published:

June 17, 2020
Amazon (Kindle Unlimited, eBook, Paper, Audio)
Audio (Or request at your library!)
Goodreads
It will take more than a false title to earn her a home with dragons…
Adara longs for a place to belong. When she creates blue flames, they confirm her deepest fear. Nobles have magic. Commoners do not. Her seamstress mother took the name of Adara's father to the grave for a reason.
Fortunately, the Dragonmaster will give Adara a false identity. For a price. War has come, and the Dragon Mages are all that hold the invaders back. A blue mage would turn the tide. Except…
Adara doesn't act like a noble.
Her magic refuses to work.
And love blooms where it cannot be.
One man promises to fix Adara's problems.
He's also the man the Dragonmaster needs her to kill.
If you love secrets, dragons, and clean romance, click to preview Blue Fire
*Does contain some profanity, but no f-words.