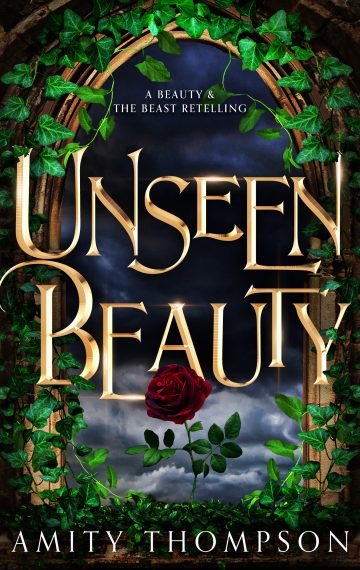 Publisher:

Secondary Worlds Press

Available in:

Paperback, Large Print, eBook

ISBN:

978-1-951108-01-4

Published:

October 15, 2019
Amazon (Kindle, Kindle Unlimited, Print)
Compelled by magic to bring Beauty to the Beast, will Claudette break the spell or break her heart?
Fairy-cursed to invisibility, sixteen-year-old parlor maid Claudette craves recognition. Sick of cleaning the same unused rooms in the Beast's castle, she jumps at the chance to sneak a peek at the visitor. The visible visitor.
Curiosity lands her smack in the middle of Beast raging at the housekeeper over the stranger's fate. Not at all the recognition she wanted. Now the monster knows her name… and the housekeeper found her pawn in breaking the curse.
Manipulation magic does not care about hearts–it wants results. Claudette must fulfill the housekeeper's demands. Even if doing so ruins lives.
Unseen Beauty puts a unique twist on the tale as old as time. If you like feisty heroines, clean romance, and loyal female friendships, then you'll adore Amity Thompson's refreshing adventure. Read a sample today!