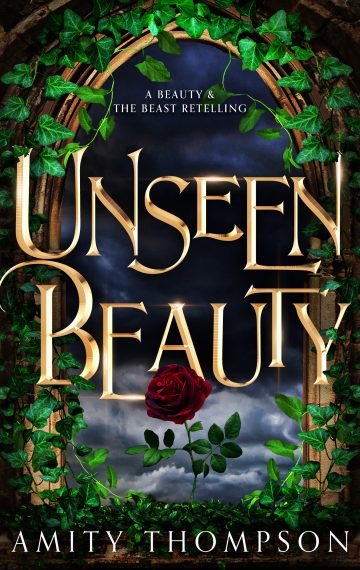 Publisher:

Secondary Worlds Press

Available in:

Paperback, Large Print, eBook

ISBN:

978-1-951108-01-4

Published:

October 15, 2019
Amazon (Kindle, Kindle Unlimited, Print)
Beauty and the Beast
As it's never been seen
Claudette, an invisible servant with a bad habit of speaking her mind, knows Madame would never assign her to wait on the enchanted castle's first guest in years. Thus, when the housekeeper summons, Claudette answers with surprise and hope.
Then Madame orders her to steal. Steal, plant the evidence on the guest, and doom the man to their beastly prince's rage.
Claudette must obey a magical command, regardless of her feelings about the action. As tasks of manipulation and deceit increase, as the servant learns more about the curse and the Beast's role, Claudette comes to one conclusion.
No magic can order love to bloom.
And they all may wither because of it.

Unseen Beauty is a standalone young adult fantasy of the classic fairytale. If you love feisty heroines, clean romance, and loyal female friendships, then you'll adore this unique twist on the tale as old as time. Read a sample today!