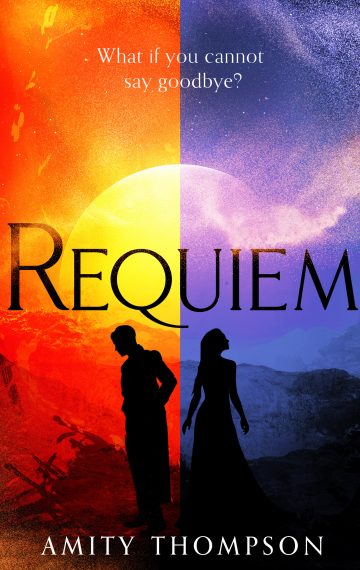 Publisher:

Secondary Worlds Press

Available in:

Kindle eBook and Paperback

ISBN:

978-1-951108-05-2
Amazon (Kindle Unlimited, eBook)
She sends the dead. He heals the living.
Together, they destroy the world.

Scarred by childhood trauma, Sister Kaedra never wanted to join the order that sends the dead to the afterlife. Yet with her rare talent desperately needed in the battle-torn land, she must do her duty before tortured spirits corrupt into vicious, bloodthirsty monsters.
Yet outside the Order's walls, Kaedra sees first-hand the evils of war. Her beloved partner, the healer Lukoan, slides into despair as they witness atrocity and cruelty. What began as doubts in Kaedra's heart fester into heresy.
And when war threatens what she loves, she does the forbidden: she changes the essence of the song.
Requiem is a haunting stand-alone YA dark fantasy. If you like conflicted characters, heart-breaking quests, and page-turning peril, then you'll love Amity Thompson's captivating story.
*Contains: violence, captivity, death
No sex, no rape
Recommended for older teens and adults
Bonus Content For Requiem
Requiem Playlist – songs that reminded me of characters, scenes, and themes as I wrote