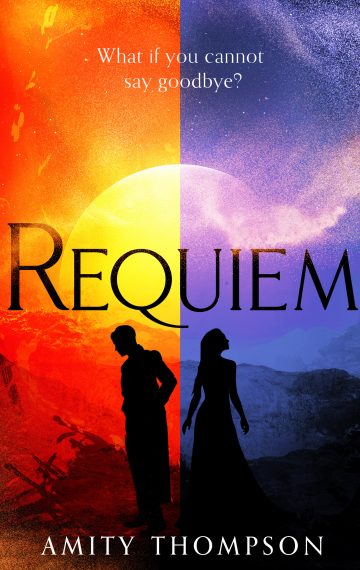 Out Now
Publisher:

Secondary Worlds Press

Available in:

Kindle eBook and Paperback

ISBN:

978-1-951108-05-2
Amazon (Kindle Unlimited, eBook)
What if you cannot say goodbye?
As a young Sister of Eternity, Kaedra learned how to shutter all her emotions except one: her adoration for Brother Lukoan. She is darkness; he is light. She is despair; he is hope. Kaedra's haunting voice sings spirits to the afterlife; Lukoan's melodious song heals the living body.
When war engulfs the land, the overwhelmed Order of Eternity sends out Kaedra and Lukoan before they finish their training. Soon, Kaedra will need to make choices.
The whole world will face the consequences.
Requiem is the heartbreaking but beautiful journey of one woman's heart as she comes to accept her calling, her emotions, and her grief.
*Standalone young adult dark fantasy.
Contains: violence, captivity, death
No sex, no rape
Recommended for older teens and adults