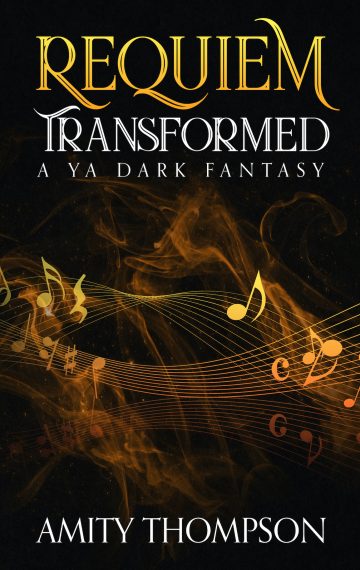 New Title & Cover
Publisher:

Secondary Worlds Press

Edition:

Second Edition

Available in:

Kindle eBook and Paperback

ISBN:

978-1-951108-08-3
Amazon (Kindle Unlimited, eBook)
Previously published as Requiem. Same story. Different package!
She sends the dead. He heals the living.
Together they destroy the world.

War ravages the continent of Calium. In response, the Order of Eternity rushes to aid those who suffer. The Sisters sing the spirits of the dead into the afterlife before they corrupt and murder. The Brothers sing healing into the wounded and neglected. Soon the Order empties its walls, yet the need grows.
Sister Kaedra
Her past haunts her; her present leaves her numb. She has no love for her own voice, and she dreams of a day without goodbye.
Brother Lukoan
An optimistic boy, a disillusioned man. What began as a fevered hope to end suffering erodes under the callousness of war.
The Order is neutral, but an army captures Kaedra to force Lukoan to sing for them alone. As Kaedra relives the trauma of her past, she watches her beloved fall deep into despair. Then tragedy strikes.
One defiant note will change their lives–and their deaths–forever.
In this powerful tale, Amity Thompson explores one woman's heart as she grapples with grief and finds emotional healing. Bring a box of tissues–this standalone dark fantasy will take you through despair into the peace of the beyond.
*No sex, no profanity
*Does contain violence, genocide, captivity, and death. Recommended for adults and older teens.
"The story was beautiful. I cried and cheered for hero and heroine as their characters evolved. Amity developed the story, and characters perfectly.
Make no mistake, the ending will have you in tears, but also gives you hope for a future where the sisters and brothers of the story are more balanced in life, with joy and sadness of their own, while serving to heal the sick and guide the dead." — Amazon Reviewer for original Requiem
"This is one of the best stories that I have read in a long time. And I seriously read a ton of books. Full of heartbreak and hope, wisdom gained only by fatal mistakes. It's a story that will resonate deep in your heart. This one will stay with me." — Amazon Reviewer for original Requiem
Bonus Content For Requiem
Requiem Playlist – songs that reminded me of characters, scenes, and themes as I wrote
Requiem becomes Requiem Transformed – why I repackaged the book as a second edition