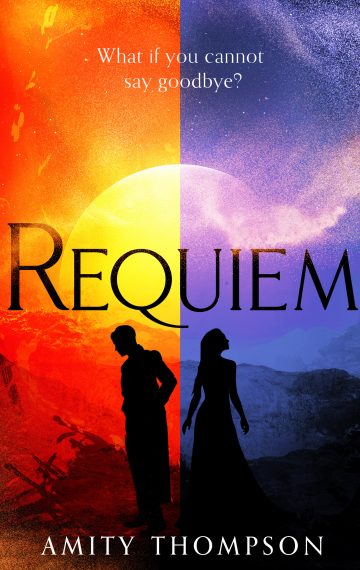 Out Now
Publisher:

Secondary Worlds Press

Available in:

Kindle eBook and Paperback

ISBN:

978-1-951108-05-2
Amazon (Kindle Unlimited, eBook)
Invisible. Silent. Murderous.
Nothing can stop them.
Except a song.
Unless sung into the afterlife, the spirits of the dead will corrupt with hate and kill all those who live. Or so the Order of Eternity teaches its initiates.
Sister Kaedra isn't so sure.
In a war-torn land, it's Kaedra's job to sing the dead into peace. But as the horrors of war awaken memories of a traumatic past, Kaedra wonders if the cold-hearted living threaten the world more than the dead. In a moment of doubt, her notes falter…
Her new song changes the meaning of life and death.
Nothing is worse than war.
Nothing…
Requiem is a haunting standalone YA dark fantasy. If you like conflicted characters, heartbreaking quests, and a tragic love story, then you'll love Amity Thompson's captivating novel.
Click to read a sample or Buy Now
Paperback also available at Amazon or your favorite online store.